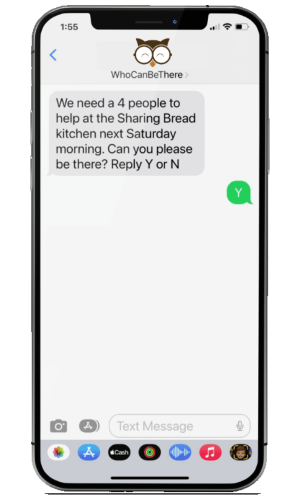 How We Are Different
We are Simple.
The last thing that you have time for is learning complicated new software. We don't have 100 features that you won't use- only what you need.
We Improve your Volunteer's Experience.
We create simple interest forms for your website. Once someone submits the form we email them additional information and training sign-ups. Becoming a volunteer should be as easy as it is to order something from Amazon.
Password & App Free.
We aren't an account that you continuosly need to check in on. We will do the work for you and email you updates.
We Auto-Recruit.
When you have a spot that needs to be filled, we will reach out on your behalf to the people who have indicated they want to serve in that area.
Features
ALL OF THE ESSENTIALS
Secure volunteer database
Schedule recurring volunteers
Text and email reminders before shifts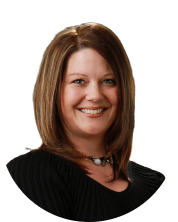 Brandy Anderson
Lakes Jam
I'm very thankful we found WhoCanBeThere! It cut about 80% of my voluneer coordination time and we can offer our volunteers a more friendly, personal experience as well. I have a newfound happiness in this position.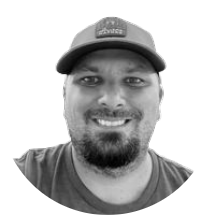 Jaimie Fahrner
Sandwhich Baseball
WhoCanBeThere was huge. This was by far our best year for volunteers. We had only 1-2 days when we didn't have enough volunteers and in past seasons that would be nearly weekly.