Add a Virtual Volunteer Coordinator to your Team!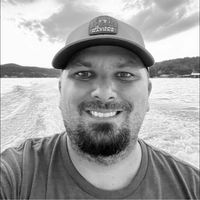 "WhoCanBeThere was huge. This was by far our best year for volunteers. We had only 1-2 days when we didn't have enough volunteers and in the past that would be nearly weekly."
Jaimie Fahrner - Sandwich Baseball, IL
Managing volunteers can be one of the more difficult aspects of Youth Sports. Creating sign up sheets, getting people to actually sign up, reminding volunteer to show up, tracking the times they volunteered, figuring out who got their volunteer deposit back...its a lot of work! WhoCanBeThere joins your team as a Virtual Volunteer Coordinator and takes care of it all!
We contact volunteers on your behalf and present specific volunteer opportunities
Volunteers are shown how they are tracking to their season obligation and on a leaderboard! This comparison helps drive higher volunteer rates
We send reminders to help volunteers show up and easily track who showed up
If an event is cancelled we notify the volunteers
We email you how we are doing so you aren't surprised by anything
No apps to download, accounts and passwords to manage – we mainly operate through email and text messaging
We Make it Simple
In a few minutes we can start working for your association!
We need contact information for the parents/guardians, or provide us a login to your registration system (SportsEngine, LeagueApps, etc.)
Send us your schedule of volunteer opportunities based on your season schedule. In Excel, email, Google Sheets, etc.
With only this information we go to work. All your data is secure and not used for anything other than coordinating your volunteers.
Get Started Today
We do all this for $299 per year but as an introductory offer it is only $199 (satisfaction guaranteed). Get started or get more information by entering the following: