A recent article in a local newspaper highlighted one of our clients, Sharing Bread Soup Kitchen. Sharing Bread has been serving not just food, but prayer and love, to those who need a hand since 1987. They have no plans of stopping anytime soon. We're thrilled to see the impact that our client is having on the community, and we're proud to support their efforts through our volunteer management software!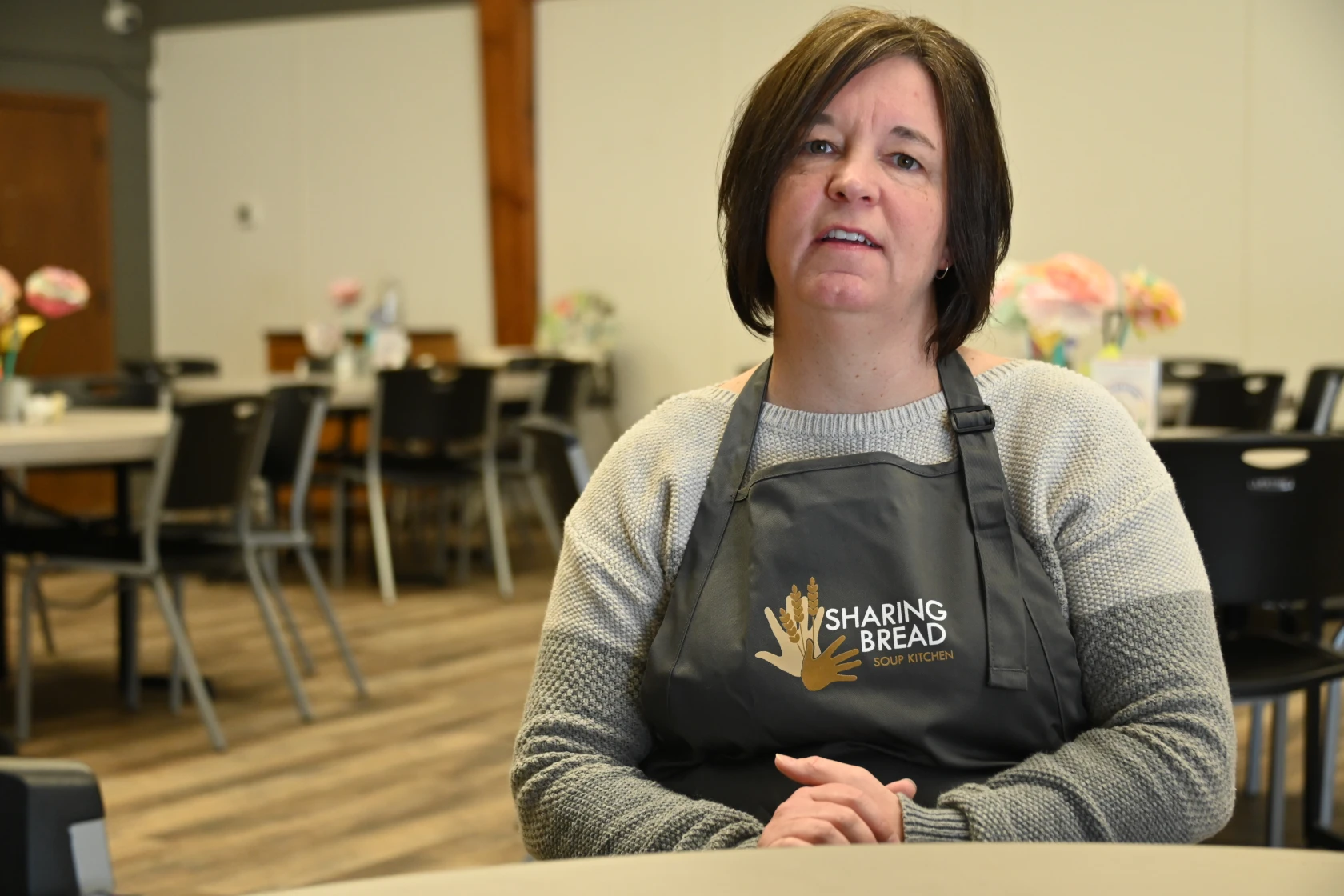 Sharing Bread is one of the first organizations that we started serving late last year. Shannon Mills, the executive director, faced challenges with no-shows, finding enough help, and juggling between Excel, and Google Calendar without a central database. We were able to streamline her process, eliminate almost all no-shows, and have helped efficiently connect eager volunteers to people in need.
Sharing Bread Soup Kitchen went from struggling to find enough help in 2022, to having filled all of 2023's volunteer spots in early March. This is amazing, especially considering that they serve 1 meal to 50-60 people all 365 days a year. We are humbled to be a small part of this success.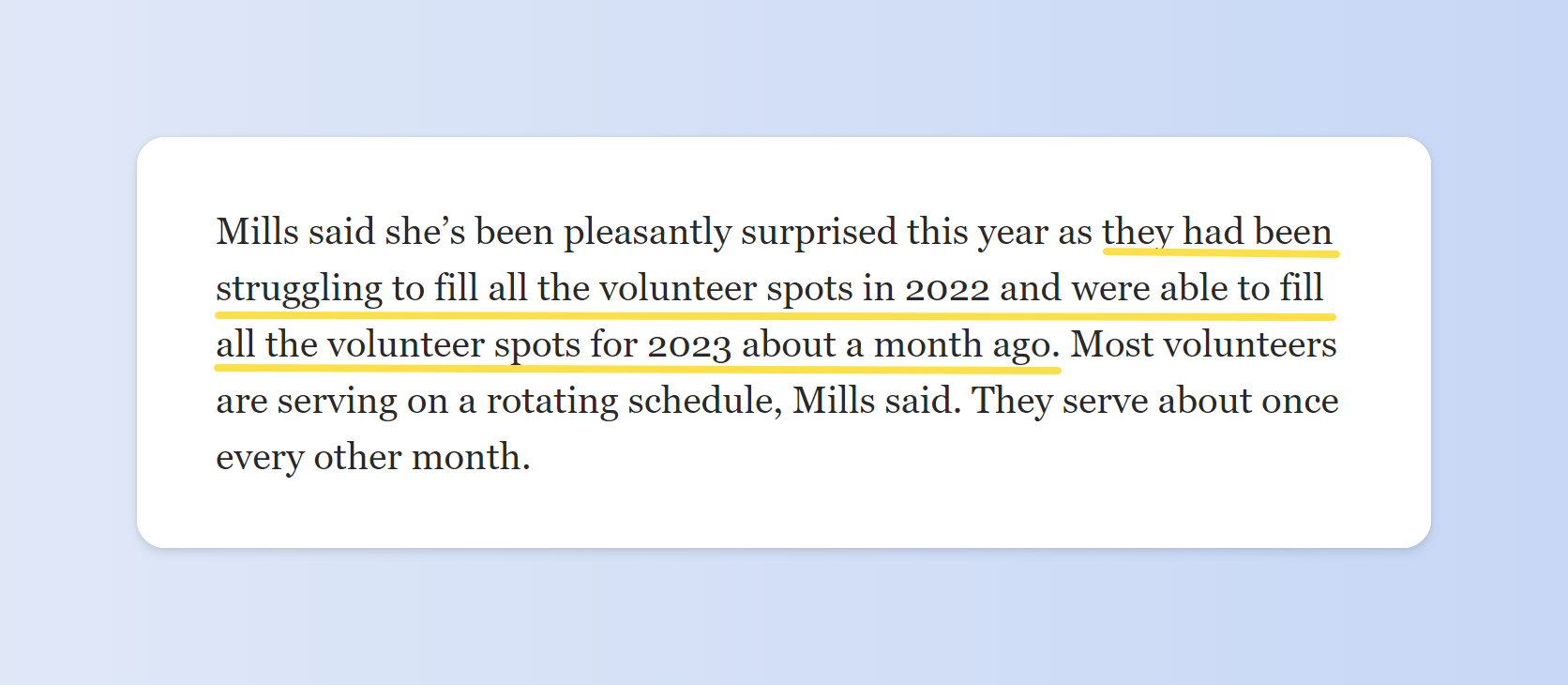 Additionally, Sharing Bread donates bagged breakfasts and lunches to the Bridges on 7th Warming Shelter, which also uses WhoCanBeThere to coordinate its volunteers. Organizations in the community work together to reduce food waste and instead utilize it to nourish those in need.
We believe that volunteering is one of the most powerful ways to create positive change in your community. It allows individuals to make a real difference, and it provides non-profit organizations with the support they need to achieve their goals.
Our volunteer management software was designed to make it easy for volunteers to connect with non-profit organizations, like the Sharing Bread Soup Kitchen and Bridges on 7th Warming Shelter. We do this by reducing hurdles in order to get involved, creating shareable, simple sign-up forms, enabling auto-recruiting, and more.
We're honored to work with non-profit organizations like the Sharing Bread Soup Kitchen and Bridges on 7th Warming Shelter to support their mission. Together, we can make the world a better place.
Explore Other Recent Articles