Lakes Jam
is one of the best and busiest weekends of the year in Brainerd Minnesota! The annual music festival unites thousands of rock and country music fans from all walks of life.
Brandi Anderson is the volunteer coordinator for Lakes Jam. She was using Google Forms to recruit, organize, and manage all 115 of their volunteers. It took a lot of time and back-and-forth communication to ensure the event went
smoothly
. This year, they switched to WhoCanBeThere.
Brandi says that using WhoCanBeThere reduced her interactions with people by 80%. This in turn reduced her time spent and stress by 80%.
Brandi said that her favorite parts of WhoCanBeThere are:
Reduced confusion among her volunteers. They get a confirmation email to refer back to after signing up.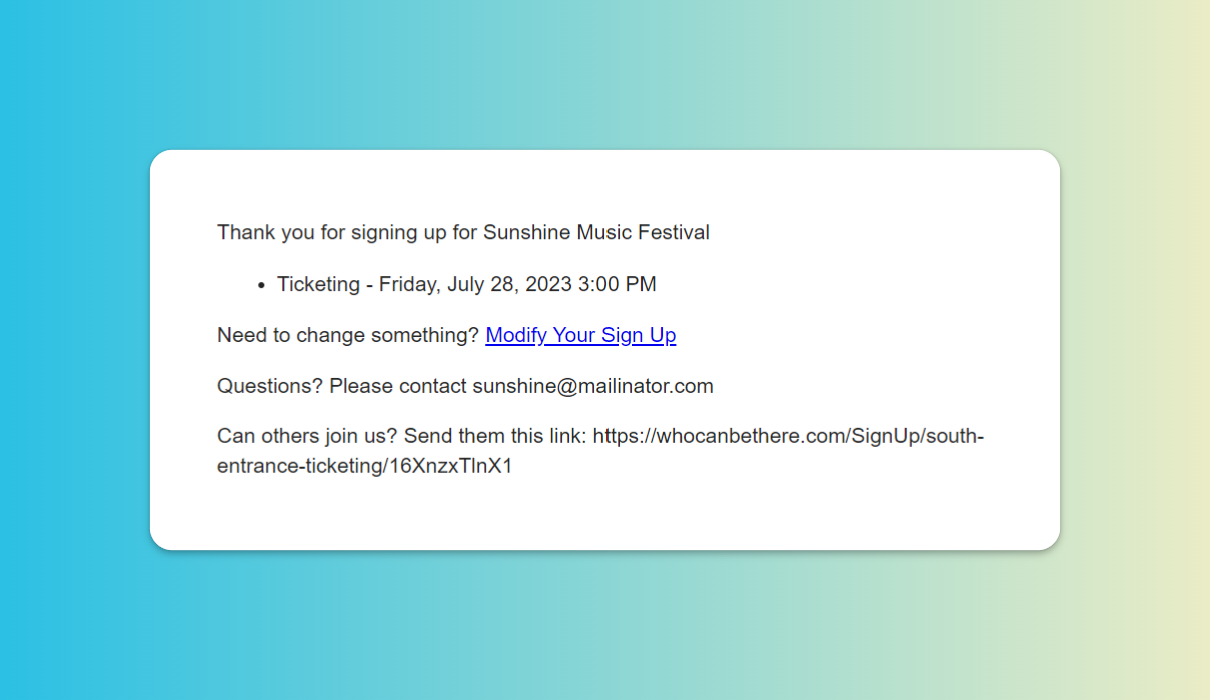 Minimized no-shows. We automatically send text and email reminders.

Seamless volunteer check-in. We make it easy and also track who has received their free tickets as compensation.

People signed up for shifts much faster. Our custom sign-up pages show when spots are getting filled up, creating a sense of urgency.
Explore Other Recent Articles