Are you ready to start your nonprofit newsletter but feeling overwhelmed? If so, you've come to the right place! There's a lot that goes into a successful newsletter. You have to build your email list, come up with engaging content, create a design, track open rates, and more. But don't worry — we've broken down all the elements and tips you need to know to confidently get started on your nonprofit newsletter. Let's dive in!
Nonprofit newsletters offer many benefits. They are an effective and low-cost way to engage a broad range of stakeholders. This deepens relationships and strengthens support for your organization's mission. Additionally, it can be an effective tool for fundraising, as it provides supporters with an easy way to donate and keeps them informed. A bonus is your newsletter interweaves seamlessly with your existing communication and social media strategy. This means you can get more return on your efforts by recycling the content you are already creating for other channels.
In this article, we will cover...
Content ideas
FREE templates for you to use
Simple ways to grow your subscriber list
Tips to improve your open-rates
Newsletter best practices
Examples for inspiration
Engaging content ideas
Call to actions

Updates

Include updates on events, initiatives, and successes. This could involve providing information on upcoming events, announcing new initiatives, or sharing successes that have been achieved. It's important to make sure the content is kept up to date so readers can easily stay informed of the organization's progress.

Bullet points> big paragraphs

Many people read their emails from their phones. Bullet points are far easier to read on a smaller screen vs a long paragraph. This will also help you to be more concise.

Use images

A picture is worth 1,000 words. They can also be used to break up text and improve the overall reading experience.

Storytelling

Stories are powerful. Share stories about the impact of your organization's work, interviews with your staff and volunteers, or profiles of beneficiaries. Put simply, share how your organization is influencing and changing their lives, few things are more inspiring.
Links to your social media accounts

All of your organization's communications can be intertwined. Your newsletter can be used to plug your social media, and vice versa.
Links to articles of interest

Likewise, if you have a nonprofit blog, your newsletter is the perfect place to promote it. Your articles are already written specifically for your audience and can provide value.
Create a content calendar
It's important to create a content calendar and plan out what content will be included in each newsletter. This will help keep the content organized and ensure that important pieces of information are not missed. A content calendar should include the topics that will be discussed, the dates when the newsletter is expected to be sent, and the estimated length of each piece of content.
Templates
We have designed these editable newsletter templates for you to edit and use- for free! We made them clean and easy to read. Your readers will enjoy them, but won't question if they are taking up too much of your budget. Click the link to download the editable PDF.
Religious Nonprofit Newsletter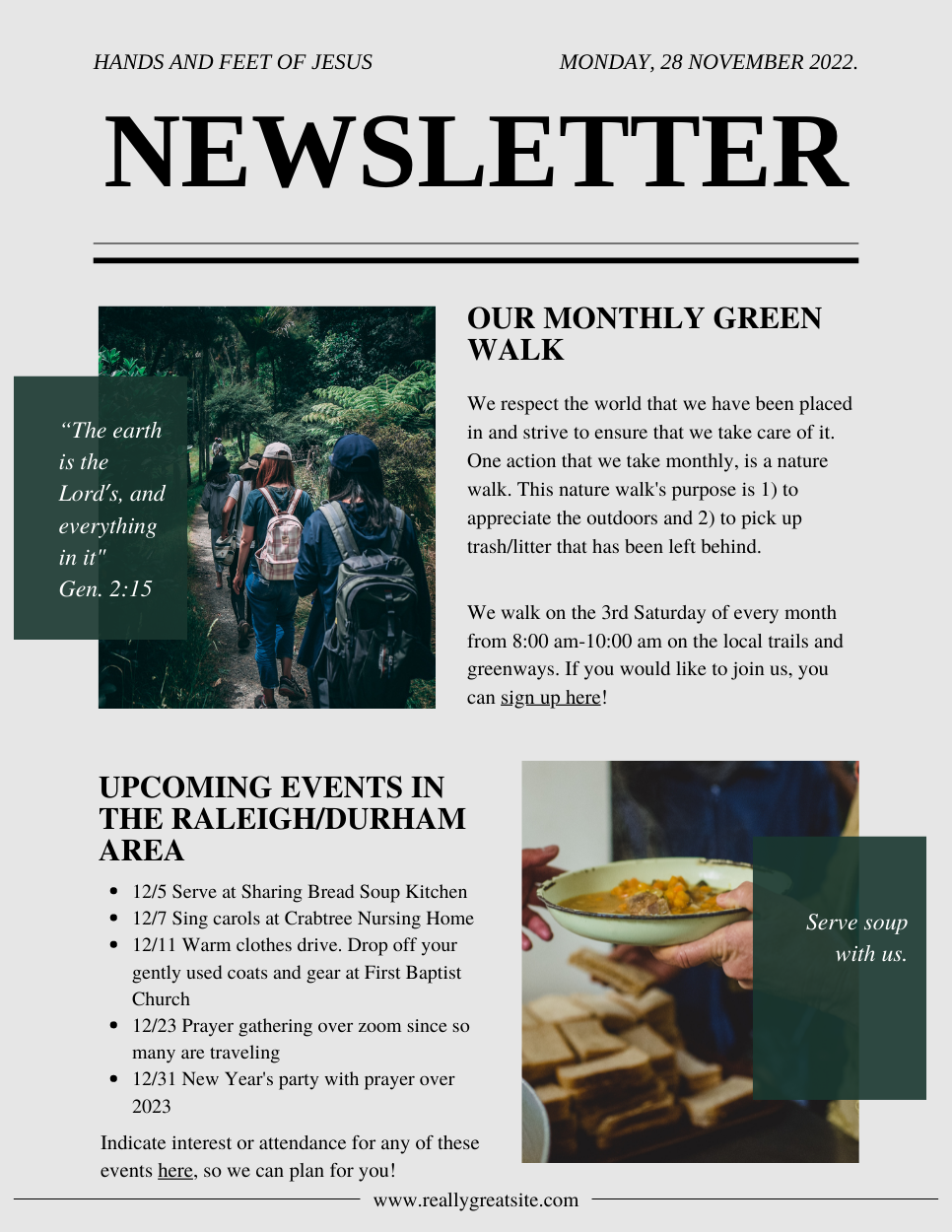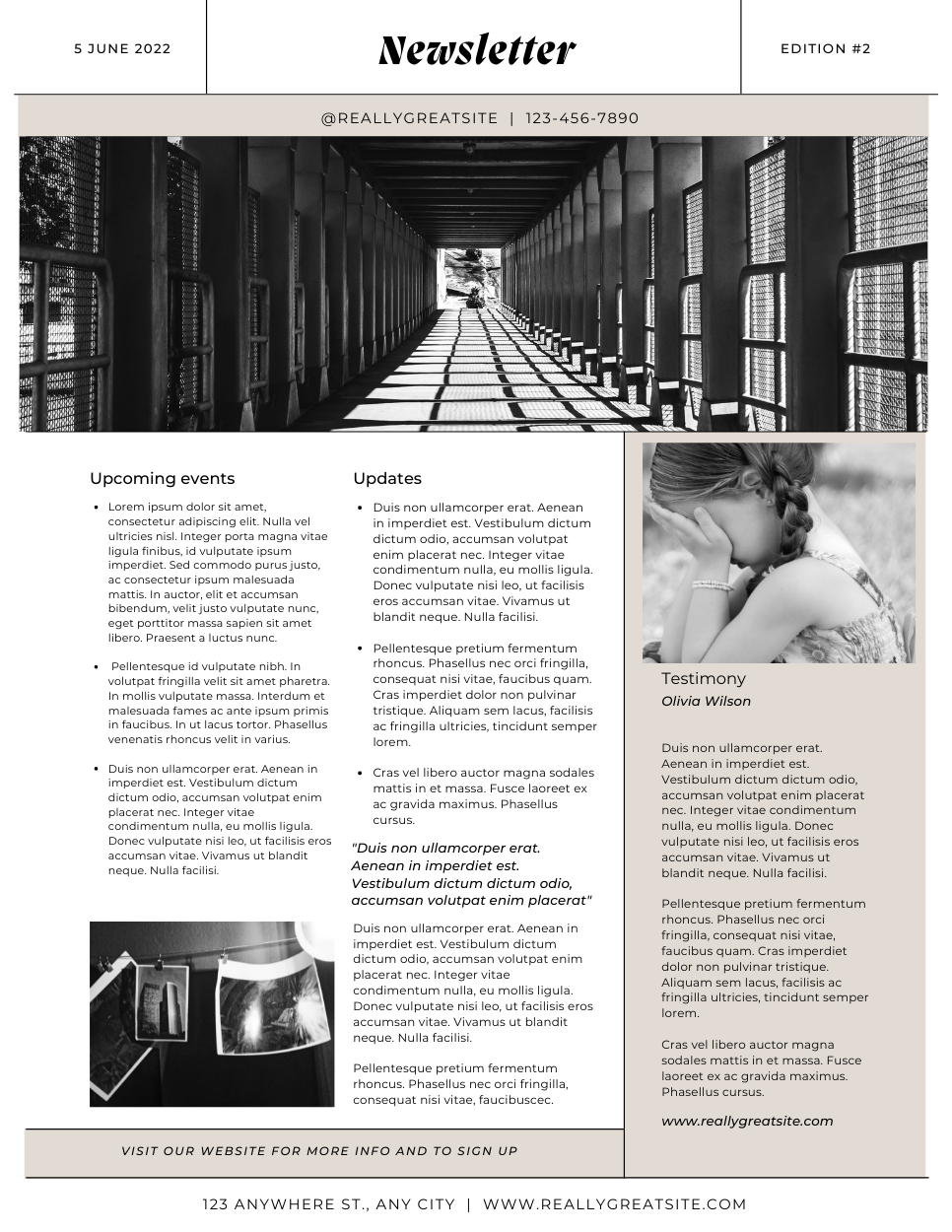 How to grow your subscriber list
Of course, if you are going to start a newsletter, you need people to send it to! These are some simple ways to start growing your email list.
Add a sign-up form to your website.

Promote the newsletter on social media.

Ask for email addresses at events and workshops.

Offer a freebie for signing up for your list. A small incentive for each new sign-up, like an article, video, or e-book that's been specially created for members of your audience, can attract a lot of people.
How to improve your open rates
Use a relevant and intriguing subject line

<40 characters

Avoid promotional language

Ask an open-ended, relevant question: 'What does Christmas mean to you?'

Use a deadline as the subject line: 'Sign-up for NYE event closes 12/23'

Get to the point: what is the main thing that you want your email list to know about? 'We reached our 2022 goal'

Customize your preview text.

This is the sentence you see under the subject line in your inbox. This brief description of what is in your email can be used as a hook for recipients. It is not hard to customize, and can drastically improve your open rates.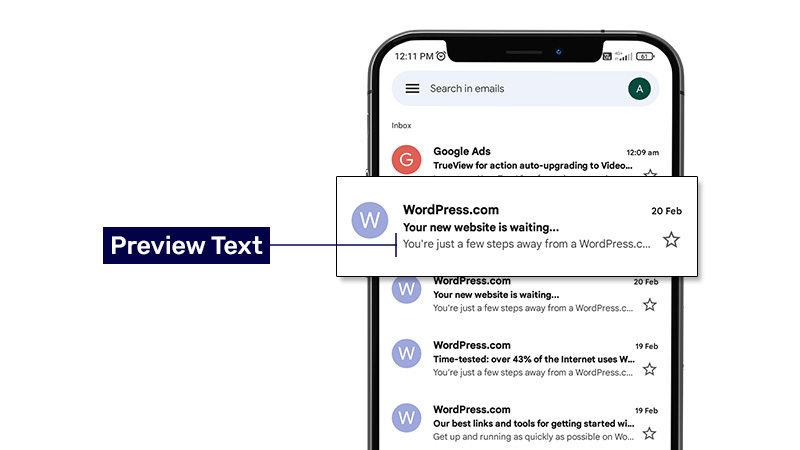 Combo for success: readable & actionable

The average person should have the time to read your entire newsletter, easily take action from it, and look forward to the next one. This means you need to squeeze as much value into as few words as possible.

Personalize your email with the person's name (e.g., "Hi John Smith!").

This is so easy to do but can make a big difference for recipients.

Gather feedback from subscribers

Feedback from subscribers is essential to improving the newsletter. This could involve setting up a survey, collecting comments on social media, or engaging in conversations with readers. It's important to listen to the feedback, take it into consideration, and make changes as necessary
FAQs
How often should I send my newsletter?
A lot of well-known organizations, like United Way, send a monthly newsletter. This is a realistic goal and is frequent enough to maintain a strong relationship with your readers. It is best to stick with the same day at the beginning of each month- for example, the first Tuesday of every month.
What are technical best practices?
Include an obvious way to unsubscribe

Link to your website for sign-up forms and more information

Send a 'welcome' email when people first subscribe. Say hello, thank you for subscribing, and that you are excited to have them!

Avoid cliche phrases., they feel robotic and ingenuine. This Cliche Finder can help you avoid these.
Examples for inspiration
This is a good example of focusing on a single purpose per newsletter.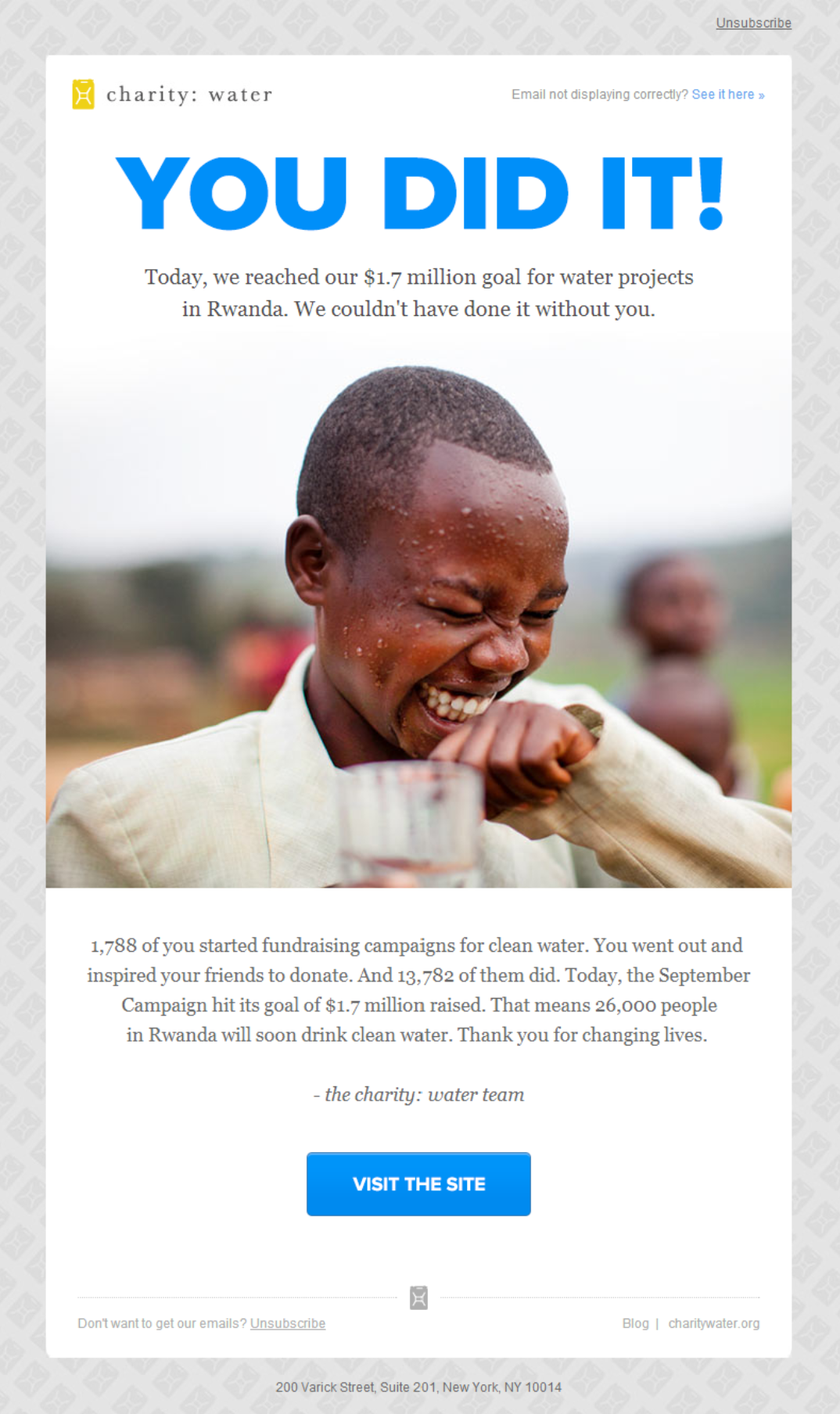 This is a beautiful layout. There is a lot of information, but it doesn't feel overwhelming.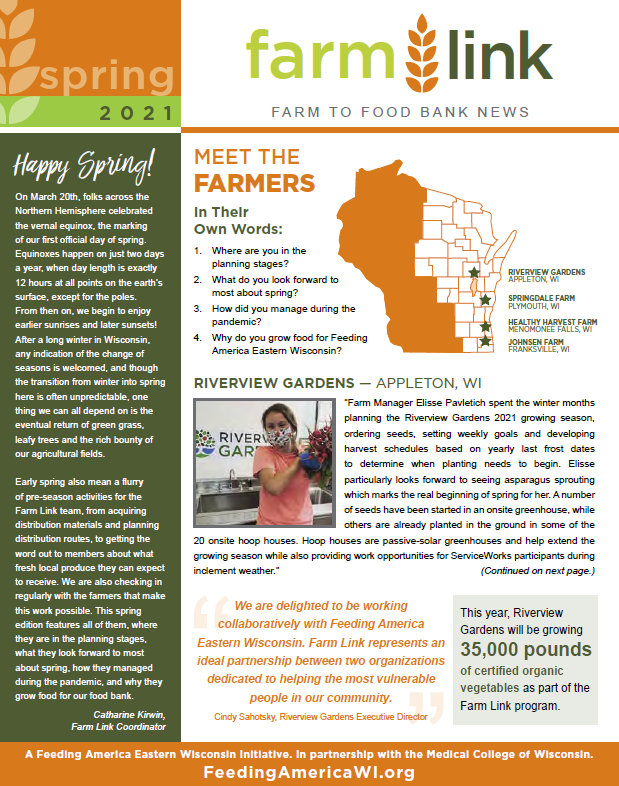 Conclusion
Sending a newsletter will engage your audience and help you increase awareness for your cause. Although it is a lot of work, it integrates seamlessly with the communication that your organization already focuses on! Put simply, a newsletter can get you more return on the efforts you are already putting in. With the right strategies, nonprofit newsletters can be a powerful tool for creating meaningful impact, don't wait to start your organization.
Explore Other Recent Articles